Health & Life Insurance FAQs in the age of COVID-19
1 April, 2020
by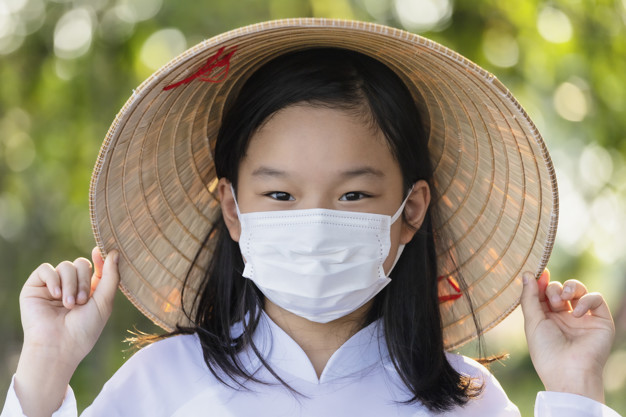 Health & Life Insurance FAQs in the age of COVID-19
Get the answers you need, including:
  Which providers cover COVID-19 

Cost of plans
Evacuation rules 

Hospitals & billing
How are private health insurers treating COVID-19?
The vast majority of reputable, international insurers have already issued written confirmation that COVID19 is covered under their respective policies, up to your policy benefits selected and limits. From a health insurance point of view, this will not be treated any differently from other "regular" strains of the flu. 


Exclusions for pre-existing conditions are still in place, however. You cannot get insured if you are already showing symptoms of COVID19 (dry cough, fever, etc).   Many local providers in Southeast Asian countries may not cover, with such low premiums, means they have more exclusions.
Can you buy health insurance for COVID-19? 


Yes! Most reputable insurance companies will not have an exclusion for pandemics. So yes, you can take out a normal health insurance policy, which covers COVID-19 related claims and other normal injuries, illnesses and medical conditions.



Can I take out life insurance right now for COVID-19?
Can I buy income protection insurance?


Yes, it's still possible to buy life insurance right now. Exclusions for pre-existing conditions apply, but deaths from COVID19 will be treated as with any other cause of death and policies will pay out. Contact us if you'd like quotes to cover death from accidents, illnesses and options for disability, critical illness and accident supplement.

Income protection insurance only covers you in the event you're unable to work due to a physical injury or permanent disability, so unfortunately, you cannot purchase income protection to replace any lost income from COVID-19.



If I test positive for COVID-19, can I be evacuated to my home country?


Medical Evacuation is a service that can be affected by several things; restrictions from your country of residence, home country, and any transit country. To stop contagion during pandemics, most countries will have guidelines preventing entry of individuals who have already tested positive.
Evacuation due to COVID19 will unfortunately not be available due to international restrictions which are out of the control of insurance companies.
In times like this, it is imperative that you have a policy which will cover you in your current location.



Can I choose which hospital I want to be treated in?
Is it possible to get direct billing?


Due to the highly contagious nature of the virus, many countries are setting up certain hospitals (both public and private) as designated centers for treatment. Freedom of choice as to where you can get treatment will depend on government policies in your country of residence.
If you are treated at a government hospital, direct billing will most likely not be available, as most government hospitals are simply going to be focusing on treatment and not convenience. If you are treated at a private hospital, direct billing and guarantees of payment can still be arranged.
Are insurers putting their prices up right now?


No, they're using their standard rates. Insurers typically do an annual rate review, which is based on the performance of their portfolio and medical inflation. They are not just increasing their rates right now, if they were, we certainly wouldn't recommend a provider like that.


Will my travel insurance or subscription based health policy cover COVID19?


Most travel policies will have exclusions on pandemics, and are not suitable for cover in this scenario.


Which insurers cover COVID-19 related claims?


Here's a list of regional Southeast Asian providers who are reputable and have provided written confirmation to cover COVID-19 related claims:

| | | |
| --- | --- | --- |
| ACS | Aetna | Allianz |
| Aplus | April | Atlas Life |
| AXA | Cigna | Expacare |
| Lloyd's of London | Henner | Luma |
| Morgan Price | MSH | Optimum Global |
| Pacific Cross | William Russell | UniLife |
To get a quote comparison, fill in the form below

How much does life insurance cost which covers COVID-19?


Standard rates apply and will be based on:
- Age
- Gender
- Smoking
- Residence Country
- Type of Plan
Plans can be $30/month, plans can be $500/month based on your risk profile and budget.
How much does health insurance cost which covers COVID-19?


Standard rates will apply and will be based on:
- Age
- Coverage Area
- Benefits selected & limits
- Residence Country
- Current Health Status
Generally speaking, for quality health insurance, you can expect to pay with
no deductible/excess:
*Some providers are more, some are less.
Age
Inpatient 
Per Month Average*

Inpatient + Outpatient




Per Month Average*




20-25



$43
$85

26-30

$57
$110

31-35

$63
$122

36-40

$74
$144

41-45

$88
$170

46-50

$106
$205

51-55

$127
$246

56-60

$157
$304

61-65

$207
$402

66-70




$277

$538

71-75



$350
$679
Get a side-by-side quote, to compare provider, benefits & premiums: