How To Get a Vietnamese Driver's License
and how we can make the process easy.
30 January, 2019
by

Why You Need a Vietnamese Driver's License?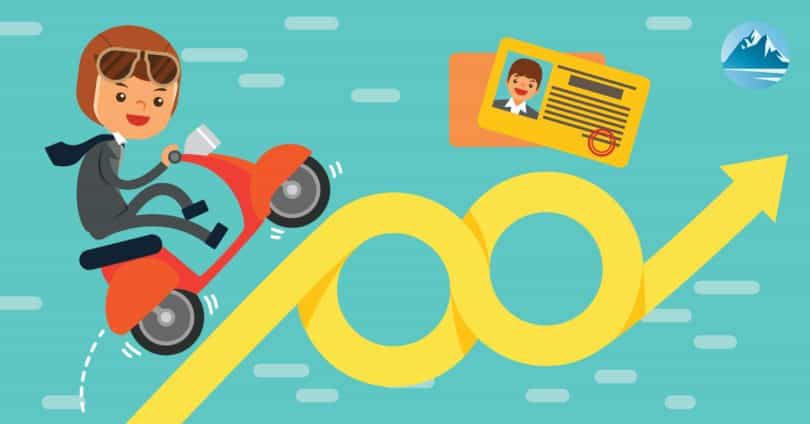 Okay, so you're an expat living in Vietnam. You have a motorbike. You don't want to be the person with a GoFundMe page for your medical bills so you've bought expat health insurance.
So you're all set, right?
Oops! You're forgetting your Vietnamese Driver's License!
While this may not be news to some, you're legally required to have a valid Vietnamese Driver's License if you're using a Vietnamese health insurer. Otherwise, you may be denied claims for that expensive hospital bill.
Those who are driving without a license are subjecting themselves to elevated risk, likely out of pure laziness. We get it, we've all been there. While it does take some extra effort, it's certainly not worth the risk of having your insurance denied. It's also certainly not worth your medical bills be the burden of your family or friends.
So here's how to get a Vietnamese Driver's License if you're looking for someone to lead you through the process:
Prior To Driving Test
Step 1: Contact Tenzing
We have staff members who can help arrange everything from start to finish in English. Just send us an email to info@ten-pac.com.
Step 2: Document Pick-Up
The driver's license agent will arrange to pick up all of the following documents:
Foreign driver's license (if you have one)

Scan of the passport photo page

Scan of Visa page

Scan of the last stamp into Vietnam

2 passport photos
Step 3: Set Date For Driving Test
Select a date, usually on the weekend, when you have a few hours to do everything else.
Day Of The Test
After you arrive, give your Tenzing agent a ring, who'll take over from there. If you do not have a foreign license, then you'll have to do a quick written test as well. Then it's on to the driving: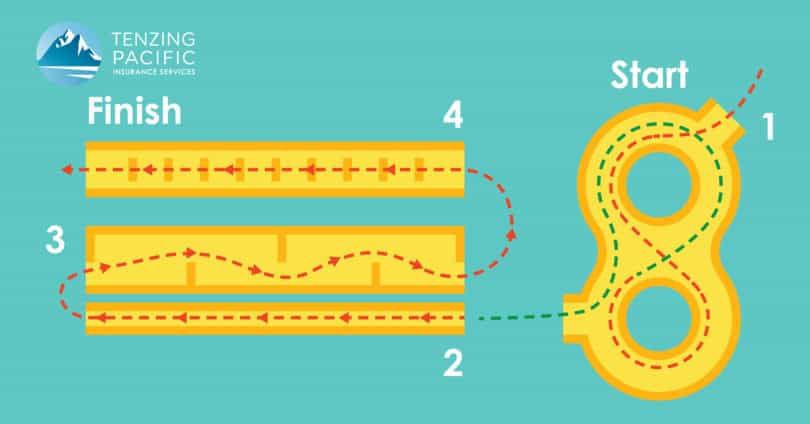 Practice!!!

The figure of eight in the photo above looks simpler than it is in reality, so get there early to get some practice in prior to the exam. The track has a sensor which detects when you cross the line & the motorbike is rigged with a display to show your score. You start with 100 points and are deducted 5 points for each violation. You need to get 80 or above to pass.
What makes the figure of eight difficult is the width of the course & the fact that it's a very small figure of eight with tight corners, which requires slow driving while maintaining your balance.
Is this an accurate test of what driving in Vietnam is like? Extremely debatable, but let's not get off tangent.
The Actual Driving Test
After everyone taking the test gets some practice in, they'll call names for the actual test which is judged by some guys overlooking the course.
Vietnamese Driver's License & Payment
After successfully completing the test, you'll get your Vietnamese Driver's License in about 7-10 days & you can pay the fee upon receiving the card.
So that's it, then you're all good to go with a motorbike, health insurance & valid Vietnamese Driver's License. You are now free to run over as many Pokemon Go people as you'd like.
Disclaimer:  We were joking, do not hit any Pokemon Go people, but you might wanna take a look at the article about drivers you'll see while riding a motorbike in Vietnam.
What About International Driving Permits? (IDPs)
For Vietnamese providers, it seems impossible to get an answer whether they accept IDPs or not for insurance purposes. Vietnam now offers IDPs, we've not been able to get a Vietnam insurance provider to definitively say they accept IDPs for insurance purposes. We recommend to err on the side of caution unless you have an international provider who's specifically said IDPs are acceptable.
Final Thoughts
On a more serious note, the purpose of this article is to make sure that benefits you're eligible for are not excluded because of a technicality. Even if you're the safest driver in the world, you cannot control what other motorbikes, cars, buses & lorries do.
Make the effort & take the time, you don't want to be the person who's stuck with the bill that otherwise would've been payable.
You can contact info@ten-pac.com & we'll help get the process started 
Article Disclaimer: you can go through the driving license process by yourself & pay less, but it's significantly easier, less time consuming & less overwhelming with the guidance of a local fixer.
  Get a Direct Comparison of Insurance Providers
Insurance Simplified